Did you know that the average IELTS writing score is only 5.5?
1 x Essay Feedback
+ Sample Answer
5 x Essay Feedback
+ Sample Answer
*All our feedback comes with a sample answer so you can compare your writing
What's Included in your Feedback?
Band Score Indication
Band Score Indication
We analyse your writing and show you what band score you would get in each category of the public band descriptors: Task Achievement, Coherence and Cohesion, Lexical Resource, and Grammatical Range and Accuracy.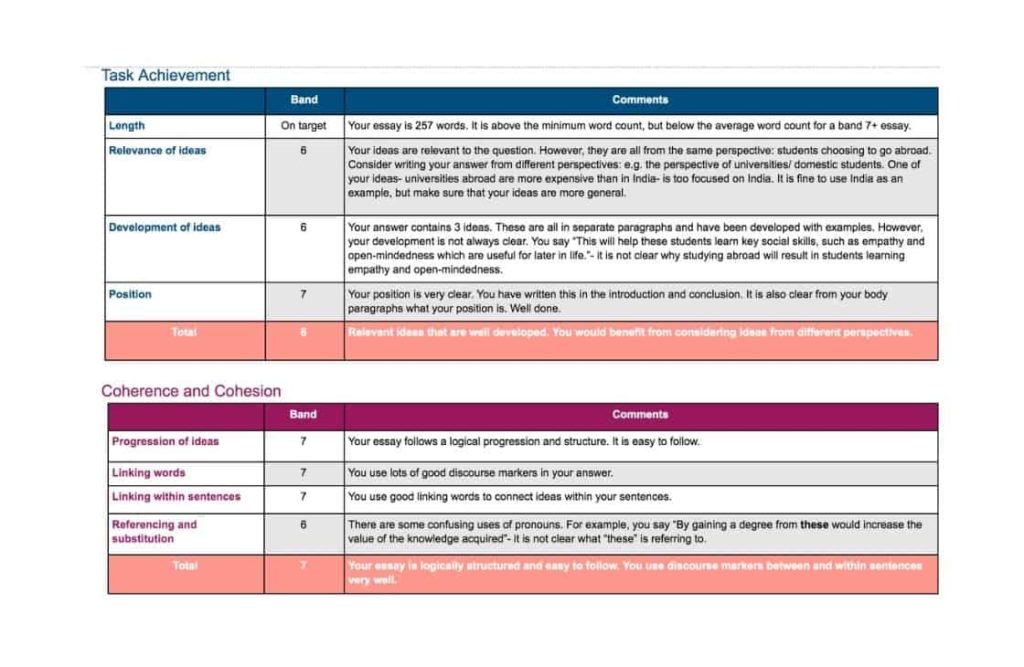 Personalised Feedback
Personalised Feedback
Our feedback will show you what you do well and which areas you need to improve on to get your target score. We'll also direct you to resources that will help you master those skills. This is professional feedback from teachers who have spent years preparing IELTS students.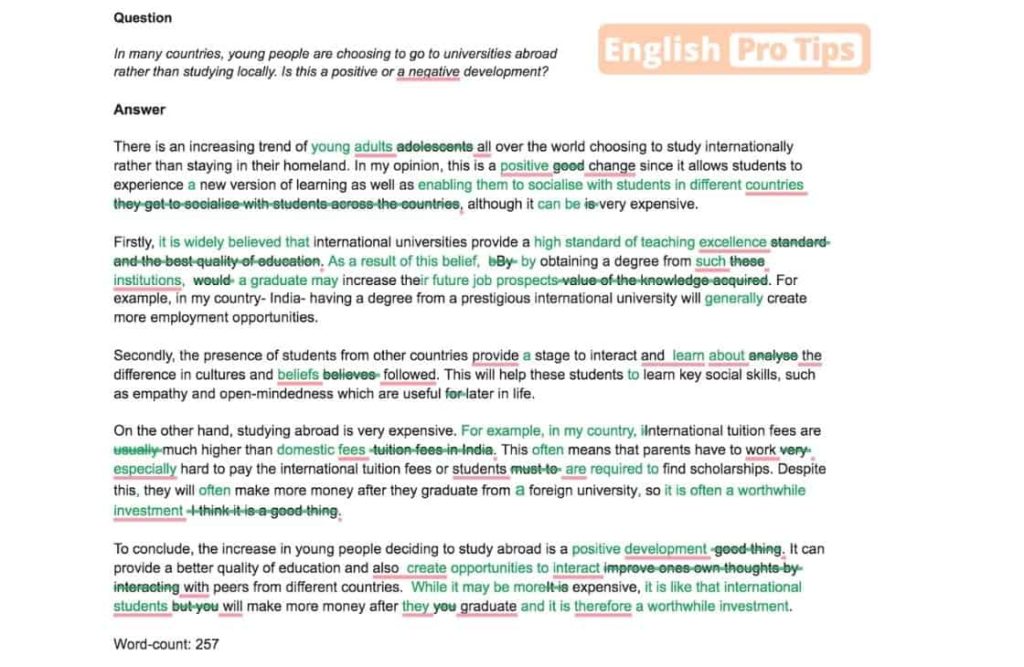 Here for You
Here for You
If you have any questions regarding your answer or our feedback, send us an email and we'll get back to you as soon as possible. We'll also send you a model answer for your reference.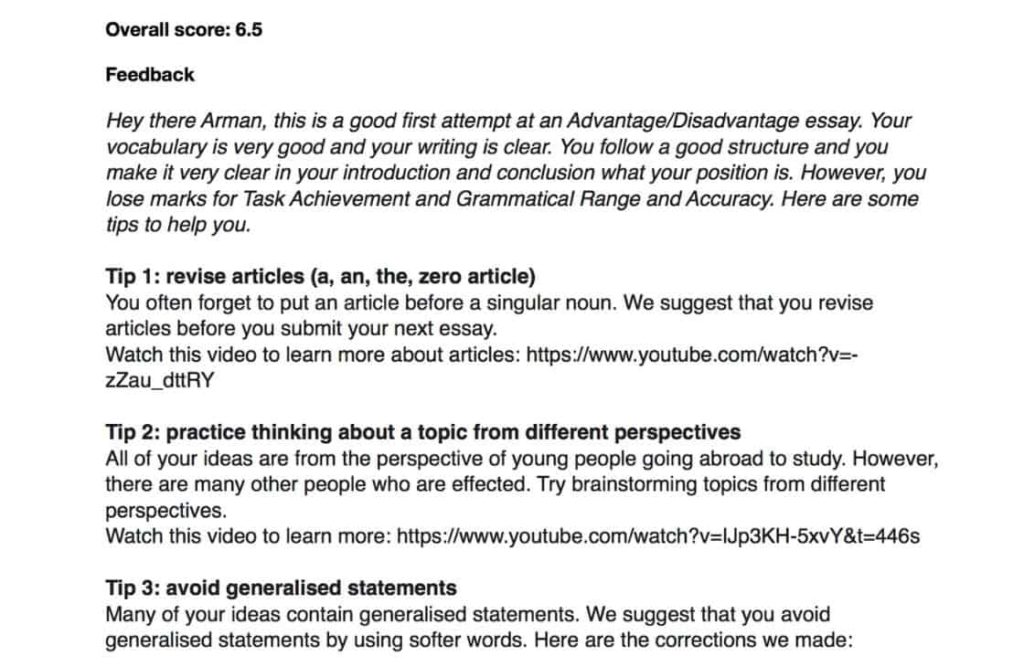 Why Choose English Pro Tips?
I'm Sophie, a member of your study site. I would like to thank you for your detailed essay feedback, which is well worth it. Your advice is extremely useful for me, especially the tips on how I could improve my weak points. Thank you very much for all the work you've done for us!
The feedback I got from English Pro Tips was very strict but I'm glad it was. They showed me exactly what I was doing wrong and in the end, I ended up surpassing my expectations.
I passed my IELTS last week with overall 8- thank you for all your help. I think that writing correction is a great service. The feedback is really detailed and helped me a lot. I've used some others previously and the difference is huge:) thank you!
Hi Eli, I've just received my test results and I'm so satisfied with my writing score- band 8. I'm so excited. I wouldn't be able to achieve this score without your help and support.
Recommended Service
Aashish
I recommend this service because it shows weak points and mistakes. It gives very useful improvements and suggestions. I like the details.
My feedback arrived in 1/2 day. I am very happy with this service. Although, I got lower score than I think.